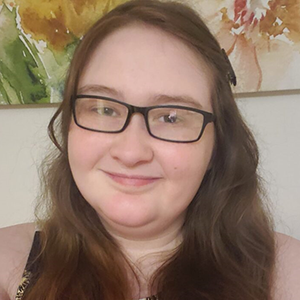 Avery Strangstalien is the 2022 National Junior College Athletic Association Esports (NJCAAE) Hearthstone National Champion! Hearthstone, tangentially related to the classic World of Warcraft and Magic the Gathering, is a fast-paced digital card game that's free and unbelievably fun to play. The game is one of Strangstalien's favorites, describing it as "easy to learn, hard to master," though her hard-fought title suggests she has done just that.
Strangstalien, a freshly graduated Digital Marketing student, out strategized the number one seed Terry from Hutchinson Community College, Kansas. A forever fan of game play, Strangstalien loved playing video games as a child with her brother and has since been steadily perfecting her gaming acumen. Luckily, there is no such thing as perfection, but rather a lifetime of enjoyment and skill-building.
"We are so proud of Avery both as a student and team member," said Esports head coach Cody Murphy. "She has worked hard all season, and we are fortunate to have been alongside her through this memorable event."
This is the first championship title for the fledgling program; imagine what year two will bring.
To learn more about Western's Esports program, visit https://westerncavaliers.com/sports/esports/index