Creating Accessibility for Students with Disabilities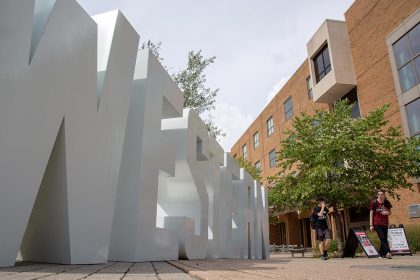 Western is committed to accessibility and student success. We strive to ensure equal educational opportunities for students with learning, physical/medical, and mental health disabilities. Temporary medical conditions are also considered as a disability. We value each student at the individual level and, through our services, work to ensure that every student receives a valuable experience.
Access Services
Access Services leads the campus community in its commitment to recognize disability as a valued aspect of diversity, to embrace access with equity, and to design a more welcoming and inclusive environment in partnership with students, faculty, and staff. We are located in the Student Success Center on our main campus in La Crosse. As a Western student with a disability, you can register with Access Services to discuss accommodations.
Types of Accommodations:
Test Accommodations
Notetaking Support
Assistive Technology
Adaptive Equipment
Accessible Media
Housing/Dining Accommodations
Sign Language Interpreting/Transcribing
Accessing the Future
Western has a long history of serving students with a wide variety of disabilities. We work to ensure every student has the right accommodations and services needed – no matter what path they choose.
For any Western student with a disability who has not used Western's Access Services, please submit the online application to apply for accommodations.