Paying for College: Three Ways Western Technical College Might be More Affordable than You Think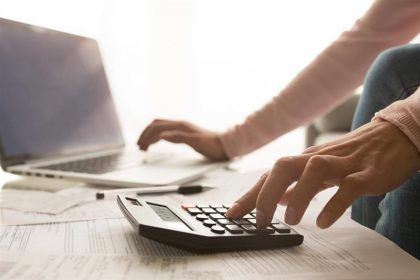 We're sure you've heard that earning your college degree is likely to increase your earning power throughout your career—in fact, it's one of the most effective ways you can invest in yourself. A recent study by CNN indicates that college graduates earn, on average, $30,000 more per year than individuals without a degree.
You may be thinking, "That's great, but how do I afford classes if I'm not yet making the big bucks?" We've got you covered. Getting your degree might just be more affordable than you think. Here are a few reasons to believe it.
You might be eligible for financial aid.
Depending on your financial situation, you might qualify for a number of types of financial aid. Most often, it'll come in one of these forms:
Loans: This is money you'll borrow from a lending institution, which you'll have to pay back after graduation. Loans for educational purposes often feature a lower interest rate than consumer loans—and you won't have to start paying on them until after you graduate.
Grants: The federal government offers qualifying applicants access to grants, which are funds you'll receive that you never have to pay back. Federal PELL grants are needs-based and given to undergrads who can demonstrate significant need.
Work study: This type of program provides funds in exchange for labor. For example, you may work at the circulation desk in your school's library for access to financial aid. It's a good way to make college more affordable, earn on-the-job experience, and get plugged into the campus community.
Scholarships: Thanks to a number of generous donors, Western Technical College Foundation offers more than 500 scholarships to qualifying students in need. The scholarships may be specific to a program of study or available to all students, so note the details and apply for those suitable for you.
If you've served in the military, you might qualify for additional financial aid.
U.S. military veterans have access to a number of programs designed to make college more affordable. If you've served in any branch of the U.S. armed forces, make sure to look into your options and visit with a professional who can walk you through the process. Western's Veteran Military Center provides these services and more.
Pro tip: Before you get started, it's a good idea to have your documents in order.
You may have access to funds if you've been impacted by COVID-19.
We probably don't have to remind you that the COVID-19 pandemic has caused a lot of disruption for millions of Americans. What you might not know is that, as a result, you could qualify for money for college under certain circumstances.
Western Technical College has access to Coronavirus Response and Relief Supplemental Appropriations. That's a fancy way of saying that the U.S. government has authorized funding of emergency grants (you won't have to pay them back) to students for expenses from disruptions in their education.
Click here for more information.
Succeeding in college and making sure you get the financial aid you're entitled to come down to the same things: A little extra time, study, and effort can make all the difference. It's a difference that will help your pocketbook now—and throughout your career.
Visit our website to learn about paying for college at Western Technical College.