21st Century Horticulture: Making a Career from Plants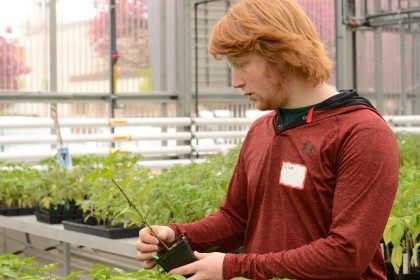 Plants. They give us life, breath and beauty. But plants are so much more than the flowers in our garden and the trees in our parks. They play an important part in our ecosystem and benefit all living things. Advancements in plant technology, the increasing demand of plant-based products and a growing agricultural industry makes horticulture a lucrative career option. Interested in contemporary horticulture? The benefits are truly endless!
Here's how you can make a difference… and make a career from plants.
Career Options
Occupations in horticulture are as plentiful as the many plants that thrive on earth. Horticulture spreads throughout a lot of different industries. Some of them include:
Farming
Landscaping
Plant Science
Research
Nutrition
Interior Design
Industry Demand
Pollution levels, changing climates and drought have all impacted the agriculture industry. The need for plant scientists and horticulturists is clear. Horticulturalists have the opportunity to increase biodiversity, optimize farming landscapes, fight erosion and make the world more sustainable. Want to help make the world a better place? This is the industry for you.
Contemporary Applications
New technology has provided a level of reliability, consistency and quality control that's never been seen before in food production. Robotics are now able to sow seeds, water, weed and harvest plants. New technology can also use controlled environments to optimize yield. Data and research can help us determine how much nutrients, light and moisture plants need to perform the best.
Immersing yourself in anything and everything plants can be a joy all on its own. Join the fun and learn more about horticulture. Our program offers a broad view of plants and plant health issues. Explore our Horticulture Education Center and see where all the magic happens.