Calculating The Value Of An Associate Degree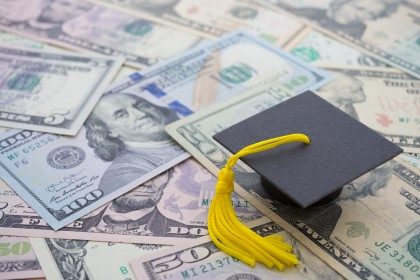 We've all heard about bachelor's, master's and doctoral degrees… but associate degrees often get swept under the rug. If you're considering advancing your education but want to in a timely and affordable way, then an associate's degree may be right for you. Below, we'll talk all about their benefits, their high return on investment and how to get one yourself.
Here's everything you need to know about an associate degree.
What is an Associate Degree?
For those of you unaware, an associate's degree is an undergraduate-level degree that typically takes less than four years to complete. Its goal is to help students earn general education requirements in order to successfully enter their desired workforce. An associate degree can help bring your career goals and personal skills together and help you score your dream job.
The Primary Benefits
The benefits for earning your associate's degree are vast, but the main reasons for completing this program are the time and cost they take. The amount of time it takes to earn an associate's degree is considerably shorter than it would take to earn a bachelor's degree. They typically take two years to complete, compared to the national average of 4.333 years it takes to complete a bachelor's degree. If you know what field in which you'd like to work and are itching to get your feet wet, an associate degree can help you get there in record time.
The second primary benefit for earning your associate's is its reasonable cost. It is a relatively affordable degree compared to a lot of college programs. Plus, taking credits at Western could save you 40 percent over the cost of a four-year university in Wisconsin… it's also a sixth the cost of the average private college.
Kickstart Your Future at Western
Don't waste any more time. By getting your associate degree, you can do more in a short period of time. The amount of opportunity they offer, while still being timely and affordable, is well worth your while. Check out more than 100 programs that Western offers to help you find your path.