Western in 2022: Too Good to Be True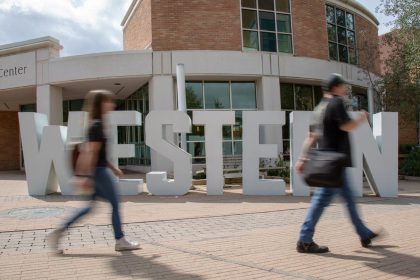 Whether it's transferring to a new school or kicking off your college career, you shouldn't have to run the entire gamut before finding what's right for you. If you're seeking a new start, Western Technical College has everything you're looking for—from affordable, top tier academics to student life, to gaining the skills and experience necessary for your future.
Western has it all: athletic programs, intramural sports, clubs for every interest, student government, and on-campus housing for the total experience. Consider this an official invitation to check out all things Western to see why it's the exciting new beginning you've been looking for.
Go to Western for the Best Education
At Western, we take a student-first approach by providing the best possible education to take with you in 2022 and beyond. You can quickly earn certificates that build technical skills and knowledge, and technical diploma and associate degree programs designed for post-graduate success. We offer areas of study perfect for every kind of student:
That's just the tip of the iceberg of the programs on offer. In addition to an essential education, Western understands the importance of life outside of the classroom.
Student Life that Lets You Thrive
More than just high-end academics and experienced faculty, Western's unique student experience takes you out from behind the desk and into the endless array of activities. On campus, you can get involved with student government, cheer on the Cavaliers at athletic events, get a membership for our esports arena, exercise in our Wellness Center, or grab a bite with friends while you study. We also have our internal news team working to keep students and faculty informed on events happening around our campus.
It's one thing to talk about the Western experience, and it's another to experience it. Sign up for a campus tour and see what we're all about. We also offer valuable program shadowing to give you practical insight into any programs you want to explore.
Western is one of few technical colleges that offers on-campus housing. Western's residence hall offers apartment-style living and all the amenities to give students convenience, security, and programming that make up the traditional college experience.
Where Do I Start?
This is the easiest part of the journey: visit our application page and fill out our online application—it's just $30.
The next step is to find which program you're looking for. If you're unsure, we can connect you with an admissions coach, you can visit our welcome center, or you can call 608-785-9553 for additional guidance.
With more than 100 programs to choose from and numerous ways to enjoy our beautiful campus, there are more than enough opportunities to kick off 2022 the Western way. We hope you'll consider your future as a Cavalier!