Western Welcomes First-Ever Esports Season
Western Technical College has officially entered the esports world with a college sponsored team. There are plenty of opportunities to participate and spectate. No matter your console of choice, your skill level, or favorite game—there's a new outlet with you in mind.
Esports—what you need to know about Western's newest competitive team.
What are esports?
Esports are video games played in an organized and highly competitive environment. Gamers from across the globe showcase their finely-honed gaming skills against teams close and far.
Western is part of the NJCAAE league with 150+ teams across the United States. Please click the following link for more information on the league – National Junior College Athletic Association Esports (NJCAAE).
What about the games and equipment?
When it comes to games, there are many options: top choices range from team-focused multiplayer battles to single-player shooters and virtual sports play, including popular titles such as Valorant, Super Smash Bros, and the Madden series. The Western Arena is equipped with the next-gen PlayStation and Xbox systems, two Nintendo Switch consoles, and 10 Computers with i7 processors and 3070 GPUs.
How can I participate?
Curious to see how competitive your skills are? Fill out this simple questionnaire that places you in the team lineup. You can also make connections with current players and the coach and get more information on what to expect and what works for you. The team strongly encourages players of all skill levels to check it out!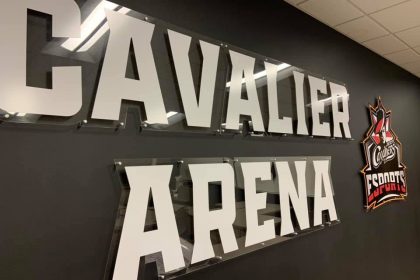 Join the Western Esports Club.
Help promote the team and the Cavalier Arena by becoming a shoutcaster for Western's Twitch page. Shoutcasting refers to the running commentary of esports matches intended to entertain and inform the viewer; it's a crucial part of what makes esports so engaging.
Join the Western Esports Discord Channel – https://discord.gg/F8HvkGYhQp
How can I become a fan?
What if competitive gaming isn't in your wheelhouse, but you're interested in watching the action? Up your spectator game by streaming the official Western Twitch channel live whenever there's a session. And if you're into a low-key recreational gaming experience, you can access the Cavalier Arena gaming facility for casual play and practice for a small fee. Get all the details by contacting the athletics department at WesternTC.edu/Esports.
Ready to see the esports team in action? Check out the season schedule here.