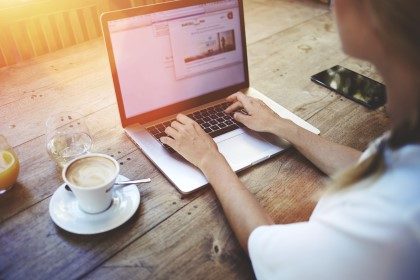 Western Technical College's Electromechanical Technology program is highly developed for the manufacturing world. Students learn about systems that integrate with computers, hydraulics, and mechanical control systems. It's a mix of both theory and hands-on work, and prepares students with a skillset in an increasingly technological field.
But a few weeks ago, everything changed.
Since the onset of the COVID-19 pandemic, those involved in higher education have had the highly unusual task of transitioning their classes from traditional face-to-face classes to online formats. For some programs, that task is a little easier. For others, like instructor Jon Burman's Electromechanical Technology program, the subject inherently makes transitioning to online difficult.
"When reality set in that this was going to be for the rest of the term, I panicked," Berman said. "How were we going to deliver material for a hands-on course in an online format?"
Creativity, adaptability, and patience have all been key attributes for educators in the last several weeks. Programs like Zoom and Microsoft Teams are quickly becoming second nature to educators, and everyone is settling into a new normal.
But for Burman, the key question remained – how could he deliver hands-on education where it seemed impossible to do?
The answer, for now, lies in simulation software.
"(Our leadership) suggested looking at simulation software to use," said Burman. "This was a great suggestion as one of our trainer suppliers has simulation software … and the rest is history."
Over the last few weeks, Burman has been busy lecturing in front of his laptop to a group of students online. He's still able to meet with students individually, and all quizzes and tests will be administered online.
"The students still get the same lecture from me as if they were in class, and I still include my daily classroom rituals of joking with my students and asking what they have been up to at the start of class – the same as if we were in the building together," said Burman. "There are going to be hiccups here and there, but the students are great in their ability to work through them and to offer online help when we have class sessions."
Burman is just one of many instructors making the transition to online. Staff across the college have also been busy preparing students for a new normal. Math, communication, and science tutors are still available for students virtually. Assistance is always just an email or phone call away.
Help during this unprecedented situation goes beyond the classroom as well. Counseling services are available for students who need to talk to someone. Western's food pantry, the Cavalier Cupboard, is offering meal packages for students who cannot afford food at this time.
"Western has a great group of people that work to make sure everyone and everything is as perfect as it can be," said Burman. "The people of Western have made transition as smooth as possible, especially considering the speed with which this situation has progressed."
Last week, Western's Foundation launched a fundraiser for the College's student emergency fund, which provides support for students in unexpected financial hardship. These expenses could include dependent care, gas, medical expenses, utilities, vehicle repairs, food, and housing for students who qualify.
To learn more on how you can help, visit https://community.westerntc.edu/studentemergencyfund.