Western Offering New Blended Human Resource Management Offering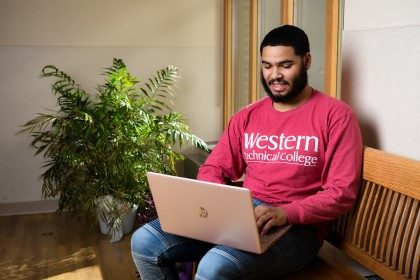 Western Technical College announced today the creation of a new blended format of the Human Resource Management program via Interactive Distance Learning (IDL). The new offering will be available at Western locations in Viroqua, Black River Falls, Independence, Mauston, and Tomah.
Class instruction will be equal parts blended via IDL and online. Students in the program will be required to attend class one night per week. Previously, the Human resource Management program was only available at the La Crosse campus during the day. The traditional format of the program will continue as well.
"We are always looking at ways to improve course delivery for students," said Gary Brown, Dean of the Business division at Western. "Offering this program in this new format and time of the day, will provide opportunities for students who require more flexibility they need, while providing them the opportunity to interact with instructors and fellow students."
The new format will begin during the Fall 2020 term. To learn more information on the program, please call 608.785.9200 or visit our website at www.westerntc.edu/human-resource-management.