New Report Shows Significant Rise In Student Voter Participation At Western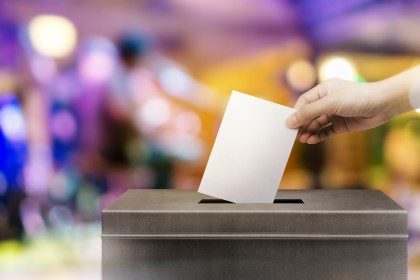 A new report on student voting rates shows a significant increase in student voter participation at Western Technical College in 2018 compared to previous midterm election cycles.
The report from the National Study of Learning, Voting, and Engagement shows Western's student body had a 2018 voting rate of 43.8 percent. That figure is a 13.3 percent rise from 2014, and above the 2018 national average 39.1 percent. Overall, midterm voting rates across all campuses participating in the study rose nearly 20 percent from 2014.
"What we are seeing at Western is clearly part of a trend nationwide," said Kari Reyburn, director of Equity, Inclusion, and Community Engagement at Western. "Our strong figures show our Western students care about the community, and they are developing these civic professionalism skills because of our focus on them in the classroom."
Great job, students!