Staff Welcome Students Back To Campus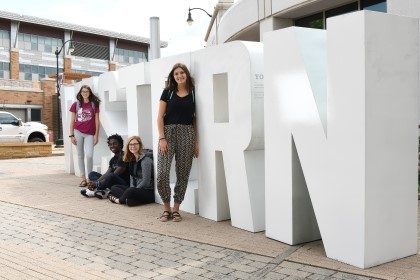 It's always a great day when students return to campus!
President Roger Stanford and others were walking around campus on the first day of classes on Tuesday, September 3. Some staff donned "ask me" aprons, helping students find their way around campus.
The large letter display was once again in the Cleary Courtyard on campus, providing an excellent photo opportunity for students.
Welcome back!