Western Students Receive President's Writing Award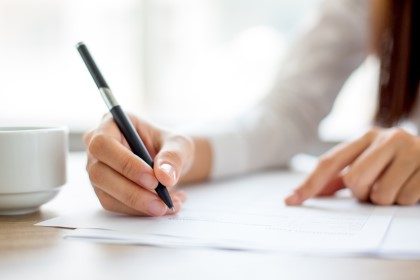 Several students from Western Technical College were recipients of the President's Writing Award this year.
Recipients of this award include:
Lindsay Kronebusch, of Dakota, MN, first place Creative Nonfiction and first place Research and Analytical
Matthew David Hall, of Westby, first place 55-Word Narrative
Zachary Lipecki, of Burlington, first place Fiction
Alyssa Betz, of Caledonia, MN, first place Tribute Speech and first place Poetry
Gabrielle Krueger, of La Crosse, second place Creative Nonfiction
Corey Cleven, of Caledonia, MN, second place 55-World Narrative and second place Research and Analytical
Helen Hale, of La Crosse, second place Fiction
Kenny Gilmore, of Tomah, second place Tribute Speech
Ashley St. Sauver, of Waukesha, second place Poetry
The President's Writing Award was created to honor excellence in student writing across multiple genres. Submissions were read by a local panel of instructors and writers. They were judged according to the following standards: artful treatment of subject matter, quality of insight, voice, style, cohesiveness, originality, and overall aesthetic and emotional effect.
Congratulations to all the winners!