Another Successful Graduation In The Books!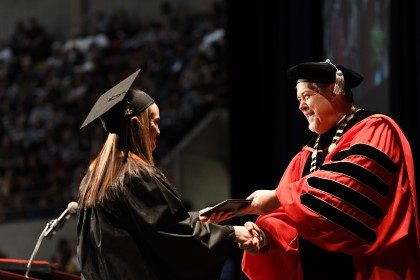 The weather was perfect for this year's graduation ceremony, honoring 1,309 graduates from throughout Western's district last Saturday at the La Crosse Center.
Of the graduates, 626 received associate's degrees, 661 received technical diplomas, and 22 students have completed apprenticeships. In addition, students from 32 certificate programs completed their studies during the 2018-19 academic year.
Speakers for the event will included Western president Roger Stanford and the 2019 student ambassador, Evan Whalen, a student in the Accounting program. The keynote speaker will be Mao Kong, a 2011 graduate of the Nursing program, who was recently named the 2019 Distinguished Alumna by Western's Alumni Association. Kong is currently the clinical manager of the Urgent Care department at Gundersen Health System in La Crosse.
Congratulations to all the graduates!