Western Hosts Financial Literacy Event
On Wednesday, Western Technical College provided a free class on how to avoid becoming a victim of identity theft.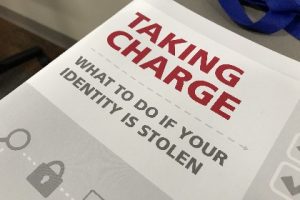 The class was provided by Consumer Credit Counseling Service, a non-profit, full-service credit counseling agency in La Crosse. Alex Volten, the program director for CCCS, provided important information on how to avoid becoming a victim. He says some of the easiest ways to avoid identity theft is to regularly check your online bank statements. He also adds that students should just hang up the phone if they receive a mysterious phone call demanding money.
Volten said it could take months, if not years, to eradicate problems with your credit if you become a victim.
Several students and staff attended the event, which was put on by Western's Financial Aid department.