Serving Up a Healthy Holiday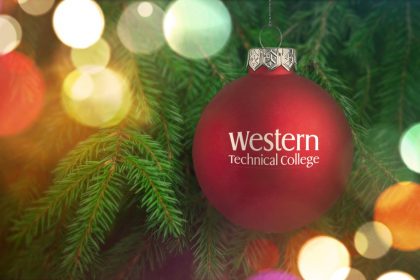 Like snow falling from the sky, nothing screams "holiday tradition" like a wide selection of hot meals, like turkey and stuffing, and sweet desserts, like pumpkin pie, gracing the dinner table this time of year. Depending on how you celebrate the holidays, it seems that good food always remains a constant. Conversely, other traditions like dieting and exercise can take a backseat.
And that's ok! It's good to take a break when you need it. Then again, if you want the best of both worlds, there is a way to accomplish both with a little help from moderation.
Moderation is Key
How someone goes about navigating health around the holidays really depends on the individual. For those who don't have a regular workout routine, or one at all, they may feel no different when it comes time to relaxing and feasting without exercise.
Nutritionist/health coach at the Western Wellness Center Dana Boler says, "For some, breaking these regimens affects them not only physically, but also mentally." To maintain a healthy balance, she says it's vital to make sure you're working in some daily exercise.
During the holidays, the Wellness Center has special Christmas hours to accommodate:
Jan. 5 – 9: Open 8 a.m. to 4 p.m.
Jan. 10 – Reopen: NORMAL HOURS
While the Wellness Center will be closed Dec. 18 – Jan 14, if you wish to keep up on your routine, you can resort to utilizing your local gym or developing ways of working out at home.
According to Boler, it's important to keep up on regular fitness and follow it up with foods that contain plenty of nutritional value.
Picking Your Portions
To avoid the stress of what to put on the plate, Boler recommends creating a meal plan. This will help make your decision during those tough battles, like green bean casserole vs stuffing, that much easier. "If you have a holiday event that evening, make a plan to exercise and fuel your body with healthy foods prior to the gathering." She says this helps avoid over-eating and encourage sticking to enjoying favorites in moderation.
At times, it doesn't just come down to what you eat but how much you're eating. "Don't deprive yourself," says Boler, "If your grandma's potatoes or mom's cookies are your favorite, certainly still indulge in them, but do so in regular portion sizes."
Put a little thought about what you want to put on your plate at the holiday meal. Boler recommends good protein, vegetables and fruit if they're available. If you can't find much for healthier options, consider bringing one – salad, low-fat dips, fresh fruit with yogurt dips are all easy dishes to provide.
Have a Healthy Holiday
While it's important to kick back, relax and enjoy the holiday season, it's just as wise to stay active and eat right. It's easy to lean too far one direction, but maintaining that sense of balance is key to both physical and mental health.
Don't deprive yourself of what you want, but also keep in mind what you need. "The holidays can be very stressful for some. Staying healthy is another way to limit stress and focus on what matters during this month," Boler says. It's the season of giving. Remember to give to the ones you love and give to yourself by staying on top of your health.