Job Automation: How Do I Adapt?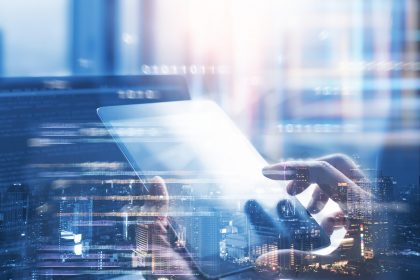 Groundbreaking and forward-thinking, Western now offers a new academic program, the Internet of Things (IoT) Integration Specialist. This program merges Informational Technology (IT) and Operational Technology (OT). After much research, advisory committee meetings, and curriculum design, this state-of-the-art–program launches this fall!   
For over thirty years, we have witnessed significant technological developments and disruptions. IoT is an all-encompassing concept, and despite the current hype is more than just the latest buzzword. The IoT and the Industrial Internet of Things (IIoT) are powerful, unavoidable systems that every type of business and industry will use to remain relevant.  
Companies are already beginning their journey into IoT. Now is an optimal time to prepare
to enter this lucrative and in-demand field that is filled with exciting opportunities. IoT encompasses many different elements, each demanding specialization and expertise.  
Western's IoT Integration Specialist program equips you with a solid foundation in IoT knowledge and the accompanying concepts and technologies that make it possible. You will understand what IoT systems require and analyze how OT and IT systems merge. Explore how business and industry use IoT technology to evolve and improve operations and gain the technical skills to implement IoT systems. A complete IoT system requires many components working seamlessly together at every architectural level.  
To be successful in this emerging job market, you must possess skills from both IT and OT. You may have noticed this trend when looking at classes listed on Westerntc.edu/IoT-Integration-Specialist/Courses. This is not by accident; it is what our industry advisors asked us to do.   
During the first term, you will learn about OT from the electromechanical field. Topics include mechatronics, robotics, industrial electricity, and industrial control systems.  
In the second term, you begin to marry OT, such as programmable logic controllers (PLCs), with IT, through the introduction of Cisco networking and database concepts. 
In the third term, IT courses from the service level of IoT architecture are introduced through courses in cyber security, data utilization, and Linux administration. 
In the fourth term, higher level electromechanical OT is covered with courses in advanced PLC programming, automated systems integration, and safety circuits. Cybersecurity knowledge is also strengthened with Cisco cybersecurity operations.  
The fifth and final term builds on the trend of interfacing IT and OT with courses in tag-based SCADA systems, Python programming and machine learning. Students will also work directly with employers in the IoT Integration Field Study course. 
Think of it like this—the world is connected on many levels and in countless ways. There are concrete examples of physical connections such as shipping routes, air travel, canals, roads, and bridges. This developing technological revolution is simply the next way to connect—we are expecting it, embracing it, and planning to use it to make incredible technological strides. This giant connective system evolved to make our lives easier, from mundane household tasks to greater efficiency and predictive analysis on the plant floor. Previously dangerous or repetitive jobs are now better suited for robotics—people must learn to work with and integrate these systems.   When we talk about the systems that we connect, we are really talking about an evolution in the way we connect. The Internet of Things is a potent tool, a tool for commerce, communication, and convenience. As a graduate of this program, you can be the one to help businesses implement the future of systems communication and build a successful career in the modern world.