Six Things Everyone Should Know About Managing Money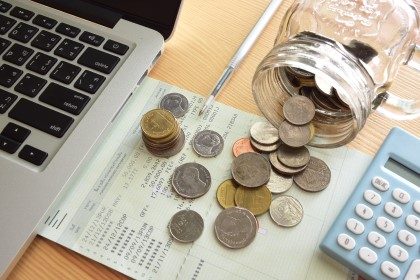 Knowledge is power… and money-management knowledge can set you on the road toward success. Personal finance is extremely important, and recent high school grads who haven't experienced finances firsthand could be met with a rude awakening. That's why we're focusing on the six most important aspects of managing money.
Here are some tips that everyone should know about money management.
1. Budgeting Goes Far
Learning how to balance a budget is one of the first things you should learn when it comes to money management. You don't need complicated spreadsheets to help you meet your goal (although spreadsheets are always a good helper)—just stick to the basics. Be sure to track your spending, because this will ensure you'll save money each month. Make note of your net income, track your expenses and set savings goals. But there's more than simply setting a budget amount.
2. Track Your Income
Take note of your income each month. Don't throw away your paychecks. It's easy to overestimate your income if you aren't taking taxes, insurance or 401k into account. You'll want to also account for any side money you make. Monetary gifts, garage sales, tax refunds, bank interest… it can add up fast.
3. Cut Unnecessary Expenses
Keep those bills and banking statements. They'll help you map out your monthly expenses. If you aren't happy with your amount of spending, consider cutting unnecessary expenses. We're not suggesting you slash away at important utilities or commodities, but living thriftily can make budgeting much easier.
4. Make Saving Goals
Not only do saving goals help you formulate a plan to achieve your goals, but they also help encourage saving. Got future travel plans? Setting a saving goal can help you travel as soon as possible. Whether it's for a new car or a new video game, goals help you stay focused.
5. Start an Emergency Fund
Setting up an emergency fund is responsible money management. Life throws us curveballs sometimes. An emergency fund is there to create a safety net for unexpected expenses. Create an emergency fund—you'll thank yourself later.
6. Manage Debt
Managing your debt typically feels like a challenge, but it doesn't have to be. Paying more than what's due and setting spending limits will make managing your debt a little easier. Your payment history makes up a large part of your credit score, so be sure to pay on time. When it comes to student loan debt, you'll need to note the terms of your loans and how much you owe. Once that's finished, you can start your repayment plan and consider consolidating loans. If you're looking for some extra advice, the Department of Education has tools available.  Good money habits can last a lifetime, and attending Western Technical College is one of the most affordable ways to earn a college education. Invest in yourself and live a lifetime of success. If you're interested in a life of finance and money management, check out all the programs Western has to offer.