Western's Commencement Ceremony Postponed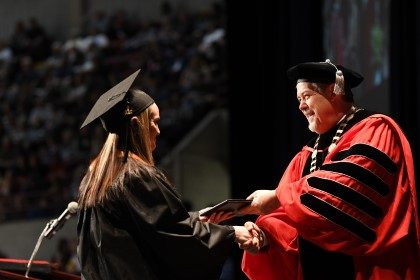 Due to the continuing concern over the spread of COVID-19, Western Technical College is postponing its commencement ceremony originally scheduled for April 25 at 2:00 p.m. at the La Crosse Center.
"Graduation is often a chance to celebrate the success of our students and the accomplishments they make here at Western," said Western President Roger Stanford. "While we are all working through these challenging times, we fully hope to celebrate these academic achievements at a later time."
More information will about the ceremony will be released when it becomes available.
To learn more information on Western's commencement ceremony, please visit www.westerntc.edu/graduation.