Western Hosts Move-In Day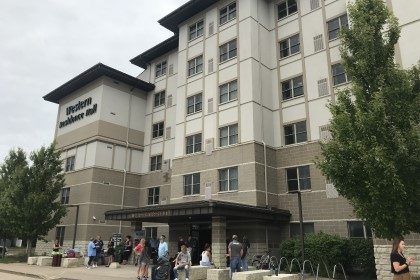 Western students were busy moving into their new digs on campus on Sunday, September 1.
Students moved into Western's Residence Hall throughout the day. The hall houses 200 students in 50 four-person suites. A new automated process helped move students and families more quickly this year. Overall, students and staff were excited for the new adventure.