New Report Shows Western's Cavalier Cupboard Use Increasing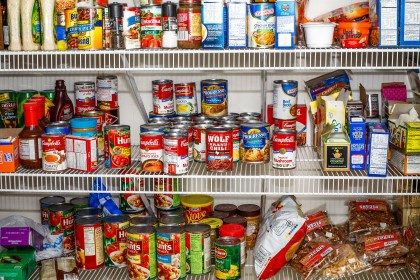 A new report from Western's department of Equity, Inclusion, and Community Engagement shows use of Western's on-campus food pantry, the Cavalier Cupboard, rose dramatically during the 2018-19 academic year.
The annual report showed the total amount served rose to 1,053 in 2018-19. The number is significantly higher than the previous year, when 863 were served. When the Cavalier Cupboard began in 2014, the total amount served was 727.
"National data shows nearly 50 percent of community college students experience some form of food insecurity," said Kari Reyburn, director of Equity, Inclusion, and Community Engagement at Western. "What we are seeing at Western is more indicative of this trend, and it shows how vital it is for us to continue addressing the problems of food insecurity."
The Cavalier Cupboard was started in 2014 by a Western Technical College student who recognized the need to provide food for students. Since opening, the pantry has served 4,088 students and their families.
For more information about the Cavalier Cupboard, visit the website www.westerntc.edu/food-pantry.