City Parking Changes To Impact Western Students, Staff
Western Technical College students and staff will soon see a number of changes to street parking around Western's La Crosse campus.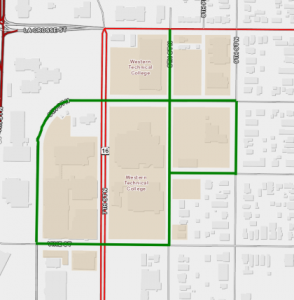 Last month, the City of La Crosse announced they would begin charging for parking on streets around the Western and UWL campuses. The cost will be $1 per hour up to a four hour maximum limit. Individuals can pay using a smartphone, online, or over a phone. Parking enforcement by the city will be Monday-Friday: 7:00 a.m.-7:00 p.m.
The start date of the parking program has not been announced.
Stay tuned to the online News Center for more details as they become available.