FCCLA STARS Competition Held At Western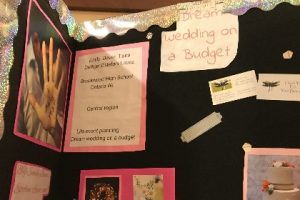 Western Technical College played host to an FCCLA STARS competition last Friday.
The Family, Career, and Community Leaders of America held a regional STARS competition last Friday in which students demonstrate their skills in areas such as culinary arts, public speaking, entrepreneurship, community service projects, hospitality, and parliamentary procedure. Judges for the event are community members and professionals from the area.
Approximately 250 students were on campus for the event from 16 different school districts. Many students presented projects, while others offered cooking demonstrations. Following the competitions, awards were handed out at the Lunda Center. Winners move on to the state competition.
We were so glad to have them on campus!