Over 1,000 Eighth Graders Visit Western
Western Technical College's La Crosse campus was busy Wednesday with over 1,000 8th grade students visiting the school as part of a Career Day.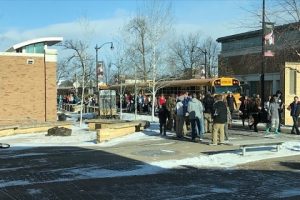 In total, eleven schools, including from La Crosse Logan, Bangor, and Mauston, were at the event. Students had the opportunity to visit classrooms at the Kumm and Coleman Centers and learn more about the programs available at Western. Overall, 60 speakers were available on hand to speak with students about various careers.
To learn more about educational opportunities at Western, visit www.westerntc.edu.